8/10/2023
California
Colorado
Florida
Oklahoma
Texas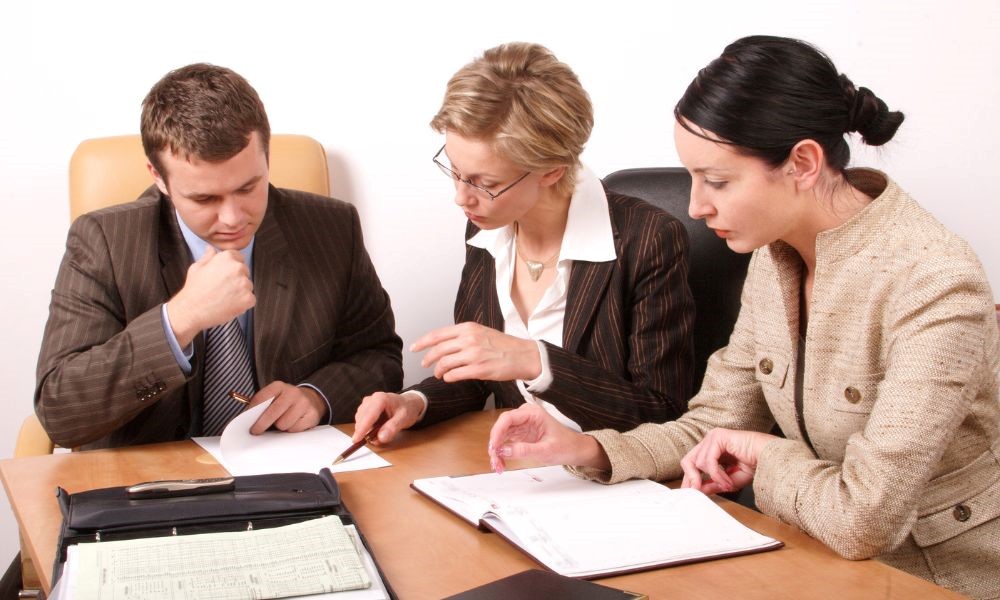 The annual enrollment period (AEP) approaches quickly, and brokers must be well-equipped to handle the influx of clients seeking the best policy options for their needs. For those looking to stand out during this hectic time, it's crucial that you do as much as you can beforehand to make yourself an attractive option. Here, we'll discuss how to prep for annual enrollment period success. By implementing these strategies, you'll provide excellent value to your clients while ensuring smooth sailing during this busy period.
Start the Planning Process Early
The first step to AEP success is starting your planning well before the enrollment period begins. This gives you ample time to review and understand the various benefits updates, carrier plans, and policy changes. It also enables you to create effective marketing strategies, customized client communications, and potentially secure early client commitments.
Consider breaking your planning process into smaller tasks and setting deadlines for each one. This will keep you organized and on track to meet your goals. Allocate time to review your existing clients' plans, identify new prospects, and develop follow-up procedures to ensure timely responses.



Brush Up on Updated Benefits
Every year, carriers make changes to their specific plans, potentially impacting the benefits your clients receive. Stay ahead of the curve by getting familiar with the updated benefits and changes to healthcare policies. Informed brokers are better positioned to provide personalized policy recommendations and keep clients satisfied. You can access these updates from the Centers for Medicare and Medicaid Services or by subscribing to insurance industry newsletters and attending webinars tailored to your area of expertise.
Full-service support agencies like Warner Pacific are also excellent resources for learning more about these plans.
Taking the time to fully understand and compare the various options ensures you can confidently guide clients toward the most appropriate coverage plans.



Review Any New Carrier Plans
Along with tracking updates to existing plans, it's also crucial that you familiarize yourself with any new plans on the market this year. The introduction of new carrier plans can present additional opportunities for both you and your clients. Thoroughly review them to understand their benefits and limitations, as well as any changes to existing policies. This will enable you to discuss the advantages and drawbacks of various options, ensuring you're better equipped to cater to your clients' diverse needs.



Mark All Important Dates
Stay organized and avoid missing crucial deadlines by marking all important dates related to the enrollment process. Create a calendar exclusively for AEP and include dates such as the start and end points of the enrollment period, carrier-specific deadlines, and any webinar or training sessions you plan to attend. To further reduce stress, set reminders for these key dates in your email or digital calendar. This way, you can receive automatic reminders and reduce your chances of missing deadlines.



Ask Questions
Never be afraid to ask questions when encountering challenges or uncertainties. Reach out to your peers, carrier representatives, or industry experts for guidance. By engaging in active discussions, you'll gain valuable insights from diverse perspectives, which can translate to better service for your clients. Best of all, asking pressing questions now ensures you have the answers when discussing similar topics with clients. This can save you ample time during the enrollment period and maximize clarity.



Pass the AHIP Exam
Another way to prep for annual enrollment period success is to receive all the necessary testing for selling certain types of insurance. For Medicare brokers, passing the America's Health Insurance Plans (AHIP) exam is essential to maintain your certification and expertise in the field. Prepare for the exam by reviewing the AHIP study materials, taking practice tests, and attending webinars or support sessions. Getting a high score on the AHIP exam will boost your credibility and reassure clients that they're working with a knowledgeable and competent broker.



Seek Out Effective Comparing Tools
Comparing various policy options can be cumbersome without the right tools. Research and invest in a powerful comparison tool to enhance your policy analysis and recommendation process. Such tools can streamline your workflow by providing accurate side-by-side comparisons of policy premium costs, deductibles, and benefits, helping you quickly identify the best fit for your clients.



Leverage Technology for Client Management
You can also utilize technology to manage client information, track interactions, and schedule follow-ups efficiently. Customer relationship management (CRM) systems can help you stay organized and maintain a clear overview of your client base. Choose a CRM that caters to the insurance industry to ensure it's tailored to your specific needs.



Develop a Strong Online Presence
An effective online presence is essential in today's digital age. Develop a user-friendly website that showcases your services, expertise, and contact information. Use social media platforms to engage with potential clients and share valuable content, such as industry updates and helpful tips. This will increase your visibility and demonstrate your commitment to staying informed and providing value to your clients.



Offer Personalized Consultations
Clients appreciate personalized attention and care, especially when selecting insurance policies directly impacting their well-being. Schedule one-on-one consultations with your clients to discuss their specific needs, concerns, and preferences. By taking the time to understand their unique situations, you can provide tailored recommendations that instill trust and confidence in your expertise.



Partner With a Support Team
Partnering with a full-service broker general agency can be a major asset as you prepare for open enrollment. This team of experts provides additional support by handling back-office processes, such as product filing and compliance issues, so that you can concentrate on client services. They also provide helpful resources such as online quoting engines and dynamic marketing materials to help you attract new clients. With their expertise and support, you can streamline enrollment and deliver a better customer experience during AEP.

Preparing for the annual enrollment period can be a daunting task, but by implementing these strategies and staying organized, you'll be well-equipped to handle the challenges that come your way. Warner Pacific provides both small and large group medical insurance services to aid you with everything before, during, and after this hectic time of year. We work hard to be a trustworthy resource for all your requirements and to provide support exactly where you need it most. With dedication and focus, you can stand out as a knowledgeable and competent insurance broker, providing exceptional service and value to your clients throughout the enrollment process.