By the Numbers
Our staff of 350+ seasoned professionals serve
more than 70,000 employers representing more than
$4 billion in premiums.
Respect & Reputation
Warner Pacific has the size, expertise and carrier relationships to bring our clients a robust portfolio of products and a competitive edge.
High-Touch, High-Tech
We've invested not only in our people, but also in our technology. Our consumer-centric tools are proprietary — exclusive to Warner Pacific — and built on broker needs and feedback.
Services & Support
When you partner with us, you enjoy access to a dedicated team of specialists who are here to make sure everything runs smoothly, from the first contact through enrollment.
Our Culture
Warner Pacific is a family-owned organization with the independence to always act in the best interests of our agents and carrier partners. At the core of our success — and that of our clients — is an experienced, committed, and ethical team of professionals who deliver unparalleled service. Our employees embody the values of Warner Pacific's owners, John and Dave Nelson, and make Warner Pacific the company it is today.
Our team is an extension of yours. We'll help you shoulder your open enrollment, back-office and administrative work so you have more time for what you do best — selling. All our company's resources are organized around you and your business.
We are known for:
Market leadership. Our teams bring decades of experience and a wealth of knowledge.
Consultative operating model. We have 350+ employees ready to serve you as your back office and advisory team.
PRO Suite technology. Our innovative technology allows you to service your clients from quote to card, while delivering administrative savings to you.
Agent development. We take a hands-on approach in helping you succeed.
Trust and integrity. We do more than just transact business — we build lasting relationships.
Employees_Football_Jerseys
Featured Team Member
Warner Pacific's leadership team shares two common characteristics:
a passion for problem-solving and a long tenure of carrier experience.
Most of our team members have been with us for years, and
we take pride in nurturing their eagerness to serve and succeed.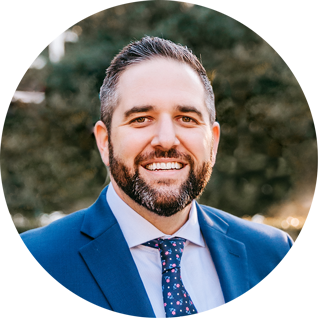 Eric Scher
Sales Executive, TX
A broker's broker. That describes Eric Scher who joined Warner Pacific when we first opened our Texas office. Eric's 15 years' experience as a broker and general agent gives him a deep appreciation for the challenges brokers face. He has dedicated his career to building deep, trusting relationships with brokers and strives to be, as he calls it, a "brokers' broker!" When he's not in the office, Eric spends his free time with his wife and two children. They enjoy exploring the many small towns in Texas and are always on the lookout for the best BBQ or craft coffee house.
Our Story
Over the years, Warner Pacific has grown to be a trusted and top-producing
General Agency by placing our agent partners first. Our core values and the spirit of
family set us apart, and continue to define our company in everything we do.
1982

In 1982, John Nelson and David Nelson opened the doors to Warner Pacific as a small family operation without a single outside employee. Their philosophy was to build solid and lasting relationships with carriers and brokers through honest-to-goodness family values and dedication to the industry.

1987

In 1987, Warner Pacific took the leap from a small retail agency to a general agency. The business grew quickly from that point and the staff multiplied.

1999

In 1999, Warner Pacific took another leap: This time from a small office in Woodland Hills to a new building in Westlake Village to accommodate our growing company.

2004

Our family quickly outgrew that building, though. So in 2004 — as many families do — we added on.

2005

In 2005 we entered Colorado where we're now the largest General Agency

2012

Warner Pacific launches PRO Quote

2013

Quickly following PRO Quote is the launch of PRO Census

2016

PRO Provider launches

2020

Warner Pacific enters Texas!
Warner's Document Tool Kit launches

2021

Warner Pacific launches new website